Robert E. Geisler
Partner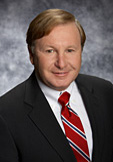 Email: rgeisler@marlowadler.com
Direct Dial: 305-460-6525
Fax: 305-446-3667
Robert Geisler is a Partner of the firm. His practice focuses on the areas of Toxic Torts, Professional Malpractice, Construction Defects, Personal Injury Defense and Wrongful Death. Mr. Geisler is an accomplished litigator and a Board Certified Civil Trial Lawyer. Additionally, he has authored numerous articles on a diverse range of subjects.
Professional Associations and Memberships
Cornell University Alumni activities (Incorporator of Cornell Club of the Gold Coast Inc. and past President).
Board Certified Civil Trial Lawyer by the Board of Legal Specialization and Education of the Florida Bar, re-certified 2005
Board Certified by the National Board of Trial Advocacy, re-certified 2005.
Florida Bar Association
Palm Beach County Bar Association
American Bar Association
Member, Indoor Air Quality Association
Awards and Honors
AV Rated by Martindale-Hubbell
Named one of the Top Lawyers in South Florida by South Florida Legal Guide 2007
Selected as a Florida Super Lawyer by Super Lawyers 2010-2016
Publications
Legal Breathing Room: Florida Statute Requires Notice (Chapter 558 Florida Statutes regarding pre-suit notice for construction defect claims), Indoor Environment Connections, Vol. 8, Issue 9, July 2007.
Mold Remediation Standards (for professionals in construction and construction attorneys). Sponsored by Lorman Educational Services, West Palm Beach, Florida April 2006.
Frye and Daubert Challenges (For Fowler White Boggs, Banker, P.A. attorneys), Tampa, Florida June 2005.
A Primer on Mold Litigation (for invited Fowler White Boggs Banker, P.A. clients and Fowler White Boggs Banker, P.A. attorneys), Tampa, Florida, October 2004.
Update on Legal Issues (for Travelers Specialty Liability Group), Hartford, Connecticut August 2004.
Water Intrusion and Mold Claims (for attorneys and professionals). Sponsored by Sterling Educational Services, West Palm Beach, Florida and Tampa, Florida March 2004 and July 2004.
Fungus Among Us: Sick Building Survival Guide, St Thomas Law Review, Vol. 8, Spring 1996.