Jennifer Anderson Hoffman
Partner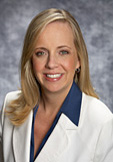 Email: jhoffman@marlowadler.com
Direct Dial: 305.460.6515
Fax: 305.446.3667
Jennifer Hoffman is a partner in the firm. Her practice focuses on litigation in high exposure cases in several diverse areas of the law.
Ms. Hoffman has extensive experience litigating cases representing attorneys in professional liability claims; manufacturers in product liability claims; contractors in construction defect claims; retailers and hospitality companies in high exposure general liability claims; and employers in discrimination claims.
In matters of insurance coverage, Ms. Hoffman consults with many insurance companies nationally and internationally on matters of coverage. She provides opinions and litigates a wide range of coverage issues involving policies for Commercial General Liability, Professional Liability, Homeowner's, Personal Auto, and Commercial Auto. She also represents insurers in subrogation matters seeking reimbursement of settlements and defense costs pursuant to indemnity contracts.
Prior to joining Marlow Adler, Ms. Hoffman practiced with a firm devoted solely to representing the interests of employers in matters of employment discrimination and retaliation claims and continues to do so with Marlow Adler. Ms. Hoffman has successfully defended, at trial and on summary judgment, many employers accused of discrimination under Title VII and various state and local ordinances. She also consults with employers in determining classifications of employees under the Fair Labor Standards Act.
Professional Associations and Memberships
Federation of Defense & Corporate Counsel

Defense Research Institute (DRI)

Chair, Retail and Hospitality Committee, 2014-2015 and 2015-2016
Program Chair, Retail and Hospitality Claims and Litigation Management, May 2014
Program Chair, Retail and Hospitality Claims and Litigation Management, May 2013
Vice Chair, Retail and Hospitality Committee, 2012-2014

Florida Defense Lawyers Association
Awards and Honors
2016 Recipient of the Defense Research Institute's Davis Carr Outstanding Committee Chair Award
Presentations and Publications
"Location, Location, Location: Issues to Consider When Selecting Your Business Location", Panel presenter, DRI Retail and Hospitality Claims and Litigation Management Program – May 2014
"Midnight Madness: Emerging Trends When the Victim is Your Employee", Co-presenter, DRI Annual Meeting, October 2012
"Can Retail, Hospitality and Restaurant Businesses Live Up to the Industry Standards Created by Plaintiff's Purported Experts?" Co-presenter, DRI Retail and Hospitality Litigation and Claims Management Program, May 2012
"Managing and Responding to a Crisis", Co-presenter, DRI Annual Meeting, October 2011
"Title VII Employment Discrimination" – Presentation to Gallagher Bassett Claims Professionals – May 2010
"Loss Prevention and Security Update: New Exposures in Tough Economic Times" Moderator, DRI Strictly Retail – May 2010
Published Decisions (as trial or appellate counsel)
Payroll Management, Inc. v. Lexington Ins. Co., 566 Fed. Appx. 796 (11th Cir. 2014)
Caldwell v. Wendy's, 117 So. 3d 1184 (Fla. 3rd DCA 2013)
Kelley v. National Union Ins. Co., 2012 WL 1934417 (M.D.Fla. May 29, 2012)
Loftus v. Clark-Moore, 690 F.3d 1200 (11th Cir. 2012)
Cruz v. Home Depot, U.S.A., Inc., 2011 WL 4836239 (M.D.Fla. Oct. 12, 2011)
Payroll Management, Inc. v. Lexington Ins. Co., 2011 WL 1405146 (N.D.Fla. April 13, 2011)
Loftus v. Clark-Moore, 2009 WL 1846319 (S.D.Fla. July 7, 2009)
Belkin v. Home Depot U.S.A., Inc., 2007 WL 4247685 (S.D.Fla. Dec. 3, 2007)