Robert Scott Newman
Director and Partner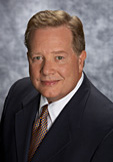 Email: snewman@marlowadler.com
Direct Dial: 305-460-6513
Fax: 305-446-3667
Robert "Scott" Newman is a Director and Partner of the firm. Mr. Newman has extensive experience in the area of insurance coverage and the representation of primary, umbrella and excess carriers in matters involving high exposure. He frequently is asked to lecture in seminars throughout the country for members of the insurance industry on matters covering a wide range of topics, from insurance coverage and bad faith to construction defects and transportation issues. Mr. Newman also writes for and speaks to groups from businesses, insurance brokers and insurance companies involved in risk management, litigation and claims handling.
Professional Associations and Memberships
American Bar Association, Trial and Insurance Practice Section
Florida Bar Association, Trial Section
International Association of Defense Counsel, Insurance and Reinsurance Committee, Chair, 2009-2010; Property Insurance Committee, Chair, 2008-2009; Product Liability Committee; Managing Partner Task Force, 2011-2012
Defense Research Institute, Insurance Section
Insuralex, Global Insurance and Reinsurance Counsel
American College of Coverage and Extracontractual Counsel
Florida Defense Lawyers Association
Dade County Defense Bar Association, President, 1998-1999
Awards and Honors
AV rated by Martindale-Hubbell
2013 Top Rated Lawyer in Insurance Law by ALM and Martindale-Hubbell
Published Decisions (as trial or appellate counsel)
Commerce & Industry Ins. Co. v. Sandi Construction, Inc., 2011 WL 4738155 (S.D.Fla.)
Appel v. Lexington, 29 So.3d 377 (Fla. 5th DCA 2010)
Gencor Industries, Inc. v. Wausau Underwriters Ins. Co., 857 F.Supp 1560 (M.D. Fla. 1994)
Sunrise Mills (MLP) Limited Partnership v. Adams, 688 So.2d 464 (Fla. 4DCA 1997)
Cramer v. State of Florida, 117 F.3d 1258 (11th Cir. 1997)
Pacific Employers Ins. Co. v. Hofrichter, 670 So.2d 1023 (Fla. 3DCA 1996)
Speaking Engagements
"Business Expense & Income and Civil Authority Coverage Clauses in Commercial Property Policies as contrasted with the Virus and Bacterium Exclusion" (International Association of Defense Counsel Webinar Panelist, April 15,2020)
"Bad Faith Boundaries in Florida and Other States" (Hallmark Financial Specialty Property & Casualty Insurance, Senior Management and Senior Claims Managers all lines of coverage, February 2020)
"Reverse Bad Faith" (Insuralex Annual Meeting, Chicago, IL September 2019)
"Florida Claims Administration Act and Properly Preserving Coverage Issues" (AIG Commercial Liability Claims Department, October 2017)
"Artificial Intelligence and the Use of Robots" in the context of Workplace and Professional Liability Exposures (Insuralex, Mid-Year Meeting/Seminar in Los Angeles, California, November 3, 2015)
"What's Wrong With Florida Courts – Are they Crazy? Bad Faith and other Pitfalls." (Insuralex, USA Regional Meeting/Seminar in Chicago, April 8, 2014)
Reservation of Rights and the Application of Florida's Claims Administration Statute and Bad Faith Considerations (Lexington Insurance Company, Chartis Claims and ACE USA, January 2012)
CGL Coverage for Defective Workmanship (Mid-Continental Insurance Group, August 2010)
Piracy in the 21st Century: An Examination of How Present Day Pirates are Impacting Legal, Political, Business and Insurance Concerns Across International Boundaries (International Association of Defense Counsel, July 2010)
Additional Insured Coverage and Exposure (Gallagher Bassett, September 2009)
Risk Management and Litigation Update (Eckerd Youth Alternatives, April 2009)
Construction Defect Claims – CGL Coverage for Defective Workmanship, Trigger of Coverage and Other Risks and Legal Implications Encountered on the Construction Site (South Florida Claims Advisory Board, March 2009)
Recent Developments in Florida Caselaw – Bad Faith Claims Handling, Tort Reform Legislation and Employer Immunity (ACE USA, May 2007)
Tort Reform, Employer Immunity and Enforceability of Indemnity Agreements (Skychefs International, August 2006)
Bad Faith and Claims Handling in Florida (AIG, April 2006)
Issues Affecting Claims Handling and Insurance Coverage in Florida (AIG Health Care, October 2005)
Insurance Coverage and Bad Faith in Florida (AIG Excess Claims, October 2004)
AIG Claims Services Construction Defect Litigation Meeting – Construction Defect Legal Update (AIG, April 2004)
Florida Caselaw Update – Insurance Coverage, Spoliation and Florida Tort Reform Legislation (Lexington Insurance Company, April 2004)
Florida Caselaw Update – Worker's Compensation and Medical Malpractice Amendments, Insurance Coverage and Tort Reform (ACE USA, August 2003)
AIG Panel Counsel Trial Lawyers Seminar – Current Trends in Florida Coverage Law (AIG, February 2002)
Effective Coverage Litigation Strategies – Hot Topics and Current Events in Florida coverage law (AIG, October 2001)
Representative Experience
Successfully obtained summary judgment, in case of first impression in state, for insurer in coverage action arising from wrongful death claim which involved single policy with multiple lines of potentially applicable coverage and no severability clause.
Represented insurer in approximately 40 litigated claims throughout the state involving construction defect issues spanning 10-year period and availability of coverage under various trigger theories.
Represented distributor of allegedly defective diet drug combination in hundreds of litigated claims throughout Florida's state and federal courts.
Successfully negotiated very favorable resolution of dry-cleaning solvent pollution claim brought by over 1,200 residents against dry cleaning company.
Successfully negotiated eight-figure personal injury verdict on behalf of excess carrier down to a third of original amount and then recovered additional seven-figure amount from insured by litigating policy provisions.
Obtained dismissal of eight-figure default judgment against insurer based upon policy coverage being in conflict with allegations of complaint upon which default was entered.
Successfully obtained summary judgment for Italian firearms manufacturer in products liability claim alleging defective firing mechanism.