Bruce R. Marx
Partner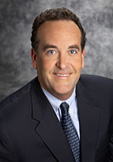 Email: bmarx@marlowadler.com
Direct Dial: 305-460-6540
Fax: 305-446-3667
Bruce Marx is a partner of the firm. He has been a practicing defense attorney since 1991 and specializes in the defense of complex liability claims against foreign and domestic hotel and leisure interests. Mr. Marx also specializes in the defense of airport authorities throughout the state of Florida, as well as the defense of first-party claims against insurance companies.
Mr. Marx's international casualty practice involves the defense of claims against foreign resort operators, tour operators and leisure business interests located in the Caribbean including The Bahamas, Costa Rica, Jamaica, Mexico, Honduras, Dominican Republic, and the Turks & Caicos. Due to his exposure to the various procedural issues which confront foreign business interests in U.S. litigation, Mr. Marx has developed a specialization in the litigation of the forum non conveniens and personal jurisdiction defenses. Mr. Marx also represents domestic hotel and leisure business interests.
Due to the firm's proximity to the Caribbean, Mr. Marx has been called upon by interested underwriters to perform accident investigations into events immediately after their occurrence. This allows for the preparation of an early defense to a claim in the event that litigation ensues. Mr. Marx has also been asked by Caribbean resort and/or leisure business operators to provide assistance in risk management analysis in order to guard against legal theories which are often repeated in U.S. litigation.
Mr. Marx has also handled a wide range of aviation matters including the defense of fixed-based operators, the defense of aviation product manufacturers, as well as the defense of aviation insurance companies. Mr. Marx's aviation practice also includes the defense of various airport authorities located throughout the state of Florida in Jacksonville, Gainesville, Orlando, Palm Beach, Fort Lauderdale and Key West.
Mr. Marx has also handled a wide range of admiralty and maritime cases including the defense of Jones Act and passenger claims on behalf of commercial and private ship owners, the prosecution and defense of maritime lien claims including salvage, yard bills, preferred ships mortgages and maritime tort claims, the defense of products liability and warranty claims on behalf of boat and engine manufacturers, as well as the defense and prosecution of first party marine insurance claims.
BRUCE R. MARX is also the author of International Casualty Quarterly; a newsletter dedicated to the claims professional who handles international casualty litigation. This newsletter provides updates on current case law relating to forum non conveniens, personal jurisdiction and other legal principles which are applicable to U.S. litigation of foreign claims.
If you would like to receive this publication on a quarterly basis, please e-mail Bruce R. Marx at bmarx@marlowadler.com and you will be included on our circulation list.
Professional Associations and Memberships
Florida Bar
Maritime Law Association of the United States
Southeastern Admiralty Law Institute
Insuralex Global Insurance Lawyers Group
Florida Defense Lawyers Association
Notable Decisions
Jeffers v. Kerzner Int'l Hotels Ltd., 319 F. Supp. 3d 1267 (S.D.Fla. 2018)
Singletary v. Grupo Pinero, 45 F.Supp.3d 1369, (S.D.Fla. 2014)
Beaman v.. Maco Caribe, et al., 790 F.Supp.2d 1371 (S.D. Fla. 2011)
Prophet v. International Lifestyles, Inc., et al., 778 F.Supp.2d 1358 (S.D. Fla. 2011)
Insurance Company of North America v. Levin, 2011 WL 1398473 (S.D. Fla. March 28, 2011)
McLane v. Marriott International, Inc., et al., 777 F.Supp.2d 1302 (S.D. Fla. 2010)
Old Park Investments, Inc. v. Vessel "Leda"and Anchor Charters, L.L.C. and Northern Insurance Company of New York, 469 F.Supp.2d 1201 (S.D. Fla. 2006)
Arawak Aviation, Inc. v. Indemnity Insurance Company of North America, 285 F.3d 954 (11th Cir. 2002)
White v. Mercury Marine, Div. Of Brunswick, Inc., 129 F.3d 1428 (11th Cir. 1997)
Dee v. Sea Ray Boats, Inc., 702 So. 2d 1349 (Fla. 3d DCA 1997)
Flagship Marine Services, Inc. v. Belcher Towing Company, 966 F. 2d 602 (11th Cir. 1994)
Gary D. Augustini & Asociados, S.A. v. Hallmark Cruise Services, Inc., 898 F.Supp. 901 (S.D.Fla. 1995)
Gary D. Augustini & Asociados, S.A. v. Hallmark Cruise Services, Inc., 865 F.Supp. 818 (S.D.Fla. 1995)
Speaking Engagements
"International Casualty Litigation—Issues Which Can Affect the Handling of a Foreign Claim Filed in a U.S. Court." (London, England, October 31-November 3, 2016 to various claims, underwriters, insurers, brokers and loss adjusters in the Lloyd's insurance market including AIG, Argo, XL Catlin, Marsh and David Taylor Adjusters)
"International Casualty Litigation—Issues Which Can Affect the Handling of a Foreign Claim Filed in a U.S. Court." (London, England, May 16-20, 2016 to various claims, underwriters, brokers and MGA's in the Lloyd's insurance market as well as other insurers and associations including Aegis, Amlin, Ascot, BMS Group, Chaucer, Chubb, Dualgroup, Endurance, Generali, Ironshore, RKH Specialty, Mitsui, QBE and members of the International Underwriting Association)
"Florida Law Update On Important Substantive and Procedural Issues" (New York City, New York, September 3, 2015 to Starr Indemnity and Liability Company)
"Florida Law Update On Important Substantive and Procedural Issues" (New York City, New York, September 3, 2015 to Starr Indemnity and Liability Company)
"Florida Law Update On Important Substantive and Procedural Issues" (Chicago, Illinois, August 20, 2015 to ACE Programs; ACE Airport and Special Risks; ACE Commercial Marine and ESIS)
"Recurrent Procedural/Substantive Issues Which Arise During the Course of U.S. Litigation Against Foreign Insureds" (Wilmington, Delaware, July 30, 2015 to ACE North American Casualty; ACE North American Commercial Marine; ACE North American Property and ESIS AGL)
"Recurrent Procedural/Substantive Issues Which Arise During the Course of U.S. Litigation Against Foreign Insureds" (London, England, May 11-15, 2015 to claims and underwriting representatives from various London-based insurers, Lloyd's Syndicates, London brokers and associations including ACE European Group, Aegis, Alesco Casualty, Amlin, Aon, Arch, Argo, Ascot, Beazley, Chaucer, Faraday, Generali, Hiscox, Guy Carpenter, International Underwriting Association, JLT Specialty, Lloyd's Market Association, Marketform, Marsh, Mitsui, Novae, QBE, York and Willis)
"Florida Law Topics of Interest For the Claims Professional: The Enforceability of Indemnity Agreements; Adjuster Ethics; Bad Faith and Sovereign Immunity" (Alpharetta, Georgia, April 29, 2015 to ACE North American Claims and ESIS)
"Bringing an Early End to U.S. Litigation Against Foreign Resorts and Leisure Interests By Arguing the Procedural Defenses of Personal Jurisdiction and Forum Non Conveniens" (London, England, December 2-4, 2014 to claims and underwriting representatives from various London-based insurers, Lloyd's Syndicates, London brokers and associations including Aegis, Alesco Casualty, Allianz, Amlin, ANV, Apollo, Argo, Barbican, Brit, Cooper Gay, Generali, Hiscox, Ironshore, JLT Specialty, Lloyd's Market Association, Marketform, Mitsui, Novae, Prospect Brokers, QBE, York and XL Specialty)
"Florida Law Topics of Interest: Bringing an Early End to U.S. Litigation Against Foreign Reosrts and Leisure Interests by Arguing the Procedural Defenses of Personal Jurisdiction and Forum Non Conveniens; Adjuster Ethics; Bad Faith and the Enforceability of Indemnity Agreements" (Wilmington, Del., November 10, 2014 to ACE Foreign Casualty; Complex & Multinational Property and ESIS Claims AGL Claims)
"Florida Law Topics of Interest: The Enforceability of Indemnity Agreements; Sovereign Immunity; Adjuster Ethics; Bad Faith and the Work Product Doctrine/Attorney-Client Privilege" (Chicago, Ill., August 21, 2014 to ACE North American Claims)
"Personal Jurisdiction and Forum Non Conveniens—Two Procedural Defenses Which Can Bring an Early End to U.S. Litigation Against Caribbean Resorts and Business Interests" (New York City, NY, August 18, 2014 to Generali USA; August 19, 2014 to AIG International Casualty)
"Personal Jurisdiction and Forum Non Conveniens—Two Procedural Defenses Which Can Bring an Early End to U.S. Litigation Against Caribbean Resorts and Business Interests" (London, England, May 20-23, 2014 to claims and underwriting representatives from various London-based insurers, Lloyd's Syndicates and London brokers including ACE, Argo, Brit, Chaucer, Cooper Gay, Ltd., Hiscox, JLT Specialty, Kiln, Mitsui, Novae and QBE)
"Enforceability of Indemnity Agreements Between Airport Authorities and Their Contractors/Tenants" (Airports Council International North America's 2014 15th Annual Risk Management Conference, West Palm Beach, Fla., January, 2014)
"Recent Developments in Florida Case Law" (Chicago, Ill., August, 2007 to ACE, USA)
"Recreational Marine Issues" (Delaware, January, 2006 to ACE USA)
"Florida Primer on Maritime Personal Injury-Wrongful Death Claims" (Wilmington, Delaware, August, 2003 to ACE USA)