Karl E. Sturge
Partner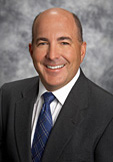 Email: ksturge@marlowadler.com
Direct Dial: 305-460-6526
Fax: 305-446-3667
Karl E. Sturge is a partner in the law firm of Marlow, Adler, Abrams, & Rotunno located in Coral Gables, Fl. He has been a practicing defense attorney since 1991. Karl focuses his practice primarily on the representation of insurers. For more than 20 years, he has counseled and advised insurance companies on first-party and third-party property casualty and bodily injury issues, primary/excess issues, construction and environmental matters, professional liability claims, and all related extra-contractual issues. Karl advises insurers on business practices, underwriting and claims handling, and drafts policy language, endorsements and standard closing papers.
When necessary, Karl represents insurers in litigation involving complex insurance coverage matters and extra-contractual claims involving allegations of bad faith claims handling. He has extensive experience litigating in both state and federal courts in Florida first-party property and bodily injury claims, insurance coverage disputes, automobile liability claims, professional liability claims and extra-contractual/bad faith claims. Karl has experience handling the defense of insurance carriers in multi-district litigation.
Karl has served as a panelist and speaker at numerous seminars on issues ranging from insurance coverage litigation, extra-contractual exposure, casualty defense litigation and ethical concerns in the industry. He has also served as a panelist for a national insurance company seeking to revise and implement national standards for claims handling.
Karl received his Bachelor of Arts degree in English from Florida State University in 1987. He received his Doctor of Jurisprudence from the University of Miami in 1991. Karl is admitted to practice in the United States District Court for the Southern, Middle and Northern Districts of Florida and all courts within the State of Florida.
Karl is a Martindale-Hubbell rated A.V. attorney. His professional affiliations include: The Florida Bar, The American Bar Association, Dade County Defense Bar, Claims and Litigation Management Alliance, Bad Faith Committee and Defense Research Institute, Insurance Law Committee.
Karl is actively involved in community activities. He is the Chairman of the Board for the Miracle League of Miami Dade, a not-for-profit organization that provides special-needs children with the opportunity to play baseball as part of an organized team. Karl serves on the advisory committee for the Village of Palmetto Bay's Parks and Recreation Department. Karl is an Executive Board Member and Rules Committee Chairman for Howard Palmetto Baseball and Softball Association.
Professional Associations and Memberships
Florida Bar
American Bar Association
Dade County Defense Bar
Claims and Litigation Management Alliance
Defense Research Institute
Awards and Honors
AV rated by Martindale-Hubbell